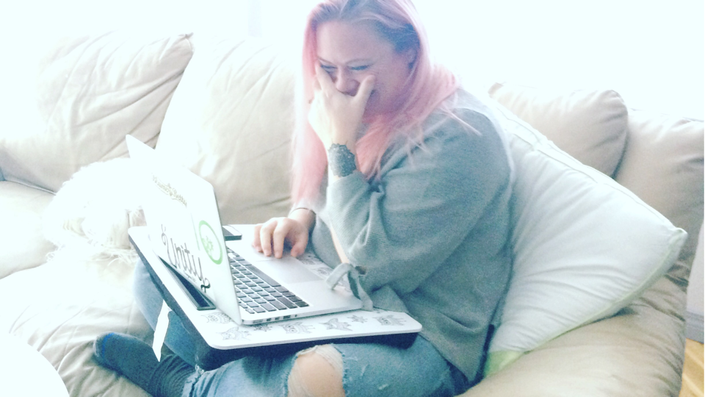 Market Your Magic
Create and Market YOUR Program, Your Way!
You're never gonna make yourself sick, just to make a bunch of sales
If you were gonna do that, you'd have just stayed in your corporate job
You're suuuuuuper disinterested in using scammy sales techniques (because you've definitely had NLP used against you and shaming people into buying your shit goes against literally everything you stand for)
And the idea of creating yet another cookie cutter, by-the-book, same-as-every-other-female-entrepreneur-on-the-internet makes you throw up in your mouth a little
That's because you have integrity.
That's because you came here with purpose and a mission (or at least there's something tugging at your intuition, telling you that you've got purpose and mission somewhere in there, and be darned if you're not going to use your considerable smarts and resources to track it down, no matter how long it takes)
You've got an idea
(or an idea of an idea)
It calls to you
Sometimes it wakes you up at night
It's such a good idea. And the freedom that creating and selling this course/program/workshop/retreat would bring to your family makes you feel giddy (not to mention the extra income would be pretty dope too - it might even save you from having to go back to that meh job)
So. Back to that idea.
It's fresh. It's impactful. It changes freakin' lives, AMIRIGHT?!
*But you have NO idea how to structure a group program
*What content would you teach at your retreat?
*How can you be sure you'll get your clients the results you're promising?
*Not to even MENTION…how will you set up the sales page? How will you accept payment? How will you deliver your content??
*How will you SELL this program to your quirky, hilarious, smart, dreamy clients? (without feeling like you're robbing them blind or tricking them into loving you)
Truthfully, there are so many moving parts that you'd rather just eat some salted caramel ice cream and watch Netflix about it and put the whole thing off until…someday.
But, what if someday never comes, babe?
Would you regret never having shared your brilliance with the people who could have been served by it?
And there's also that small matter of spending the next 10, 20, 30, 40, 50 (!!!) years of your working life jammed in a cubicle, fighting over who microwaved fish sticks in the break room with Sharon and receiving EXACTLY 10 business days of holiday time EVERY year.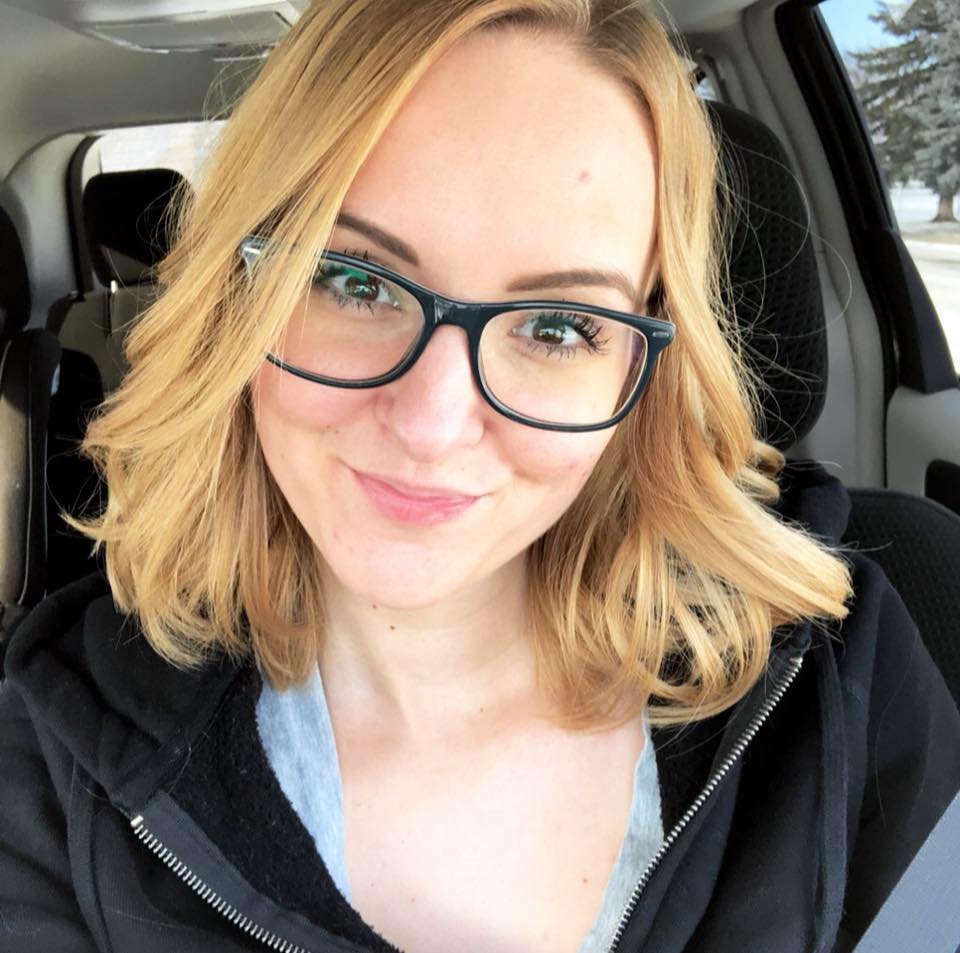 "I don't even know where to begin! Erin is beyond amazing. She is intelligent and caring, knows the way to push you through your blocks and call you out on your shit. I have worked with her in a few of her programs and each time my mind is expanded, I create amazing things, and come out a whole new person. I wouldn't be where I am, and my business would be where it is without her!"
- Kaylee K, Owner, Kaylee Keays - Holistic Health & Fitness
Kaylee was like just you.
A super smart, huge-hearted chick, with an idea in her head and the end of her mat leave looming on the calendar.
Kaylee joined the Market Your Magic beta program and said things like, "I think I want to teach a fitness and nutrition and create a community for new moms, but I have NO idea what that'll look like"
After 8 weeks of MYM, she's mapped out her entire program, AND her launch. She's set up her socials and she's well on her way to building a beautiful buzz within her community so that her audience is primed for her to serve them super deeply.
That's what Market Your Magic IS. It's an opportunity to go from vague idea to launching and marketing and SELLING your program.
Your program, your way.
What it's all about:
Market Your Magic is a digital course = access one training per week for 9 Weeks and have access to those mindset + strategy trainings for EVER
Market Your Magic is a live coaching program = submit the work from the recorded trainings to a private FB group and receive PERSONALIZED feedback from me
Market Your Magic takes you from idea to inception = your big idea, filtered through the process that I (and my clients) use to create irresistible digital and in-person offers for your soulmate clients (you're gonna get REALLY clear on who they are, btw. I'm also gonna teach you how to talk to them).
In short, this course has EVERYTHING you need to go from "I don't know what to do" to "Here's my very own digital course"
What's different about it:
I'm NOT gonna teach you how to get rich quick, because:
A: you're smart and you wouldn't believe me
and
B: anything that feels like you're compromising your integrity is OUT for you
But I AM gonna teach you everything I know about course creation, program generation, ideal client attraction, and sales.
What You Get:
* 10 Modules - a combo of video, audio, and worksheets designed to help you cultivate a success mindset for each task, and then set out a strategy to create, launch, and sell YOUR amazing program.
* BONUS - 3 Guided Meditations and 1 Guided EFT/Tapping to help you integrate your lessons into your soul (because babes like us think like that)
* BONUS - live component via a private FB group gives you access to Erin in SUCH a success-conscious way. You can submit your work for personalized and ongoing feedback, ask questions, and receive live coaching via Facebook live in the group (!!!)
* BONUS - Your registration to this course gets you instant access to Erin's best-selling course, "Techy Business Stuff For Creative Women Who Hate Techy Business Stuff" where you'll have instant and total access to the 10 week course (plus several bonuses) that teach you how to:
* set up Facebook and Instagram accounts for your business
* set up your email list
* create a WordPress site
* set up PayPal
* CREATE A FREAKIN' ENTIRE DIGITAL COURSE
* and much more...
This course is $1,111 value and new bonuses are added all the time - and you get it FREE with your registration to Market Your Magic. There will legit be zero excuses for you - you'll never be able to say, "I can't do this thing because I can't set up the tech"
Your Instructor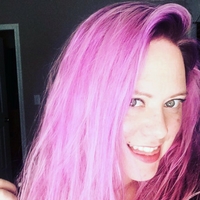 Erin first learned the ins and outs of marketing while marketing commercial insurance (which no one wants to buy). She's pretty darn confident that if she can make insurance fun and sexy, she can help you make whatever it is you're creating fun and sexy too.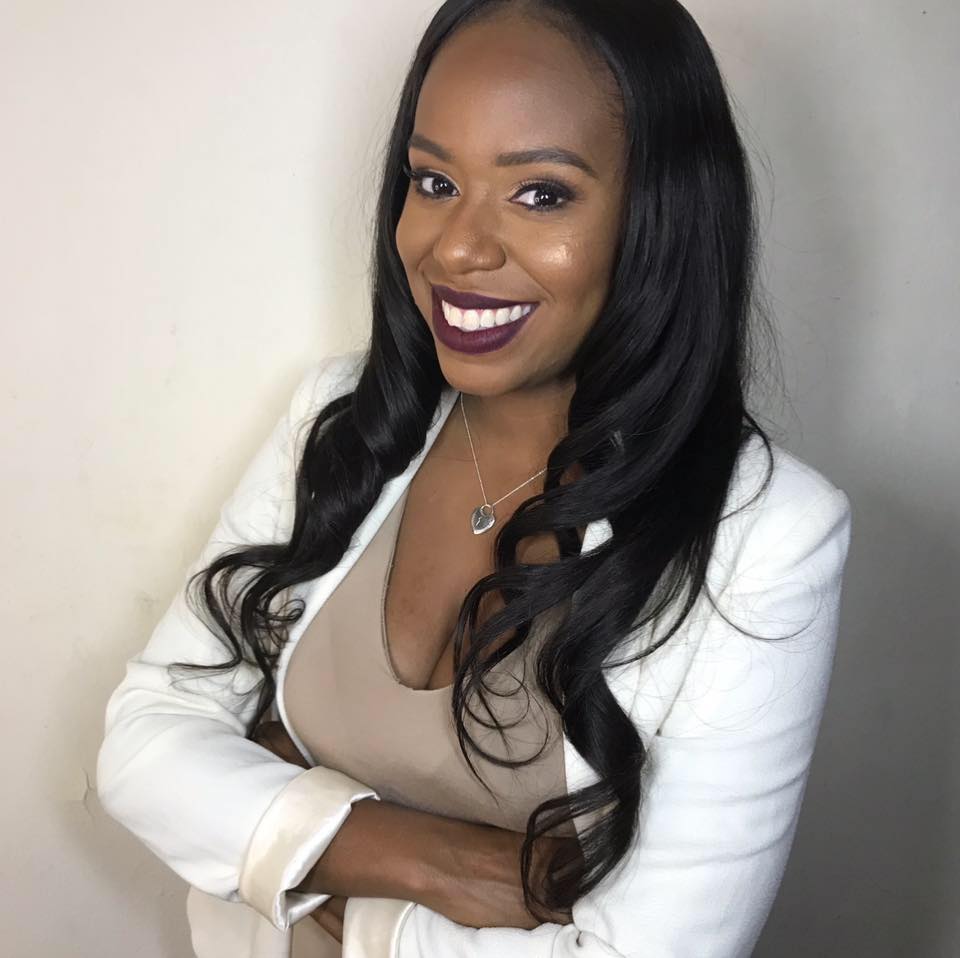 "Market Your Magic is amazing!!!
Omg I don't even know where to begin...Erin came into my life when I was totally stuck and confused about what my next steps would be in my life and business. Once I hired her as my 1:1 coach my freaking life change seemingly overnight. I had the courage to quit my job, start packing to move across the country and reconcile old relationships. Erin has been there every step of the way. Words cannot express how grateful I am to have met you and have you in my corner. I have to stop writing before I cry. Anyway love you. You're a badass coach and would recommend EVERYONE hire her!
#rad"

- Lakisha Corbett, Owner, Our Lips Are Moving
Lakisha took the beta of MYM this winter, too. She used its steps to create her monthly subscription-based membership coaching program, Listen Up Universe! She also sold 13 freakin' spots and secured enough residual monthly income to pay her RENT for the next several months (without using a single paid ad or any sleazy sales tactics).
I guess my last question for you is...What could you POSSIBLY be waiting for??
I seriously could NOT be more excited to help you share YOUR gifts with the world. We start April 2nd, 2018 (but you receive instant access to Techy Business Stuff AND the FB Group AND the Pre-Work Module all about creating your big vision)
Sign your sweet self UP!
*You'll notice that I've created special Single Mom pricing. I have zero plans to police that price-plan. The only accountability on it is in your own heart. I created it this way because being a single mom is fucking hard and I never want money to be the reason that someone can't take this program. The extended payment plan options are so boss. It's all about good karma for this gal
I can't wait to see what you create
Er xo
Course Curriculum
Pre-Work - Your Big Vision
Available in days
days after you enroll
BONUS - Almost Ready Training (this is HUGE for visibility)
Available in days
days after you enroll
Module 1 - Kick-A$$ Money Mindset
Available in days
days after you enroll