About Erin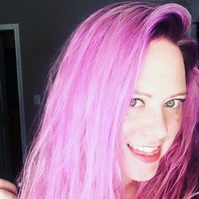 Erin is an international life & business coach who lights the lamps for women all over the world to create their happiest, most loving, fulfilled realities.
She learned about boundaries the (really) hard way, though, to be fair, her therapist warned her a long time ago that her boundaries sucked.
"I'm on a mission to make sure that every woman who's ever felt like her voice didn't matter in her own relationships, who ever squashed her feelings down or withheld her truth because she thought it made her less loveable understands the power of discovering and sharing that truth.
I need for you to know that the things you feel, desire, and need are valid and that while you can't make any specific person be who and what you want them to be, you can speak your truth and decide who you hang out with"
This course contains five main modules with a process to help you discover the boundaries you may have missed, and how to forgive, deal, and ultimately preempt any future boundary-stompers.
BONUS: Forgiveness Meditation
BONUS: Deep Releasing Meditation
BONUS: Workshop: Boundaries for Empaths
BONUS: Workshop: The Art of the Awkward Conversation
BONUS: Boundaries Playlist
BONUS: Facebook Group with ongoing support and monthly group coaching on all things boundaries!!